TOGETHER, REACHING FOR EXCELLENCE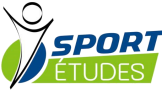 Downloads
Sport-Études
Absence Form

This form is to be used for any planned absence. Students are expected to have the form filled out and returned to the Sport-Études office prior to the absence.
---
For admission enquiries, please contact

Mr. Michael White
Vice Principal
Sport-Études
514-697-3210


For sport-partner enquiries, please contact

Mr. J.F. Quirion
Sport-Études Coordinator

Mme M.-J. Gibeau
Sport-Études
Assistant Coordinator
514-697-3210 ext. 5
514-697-3520 (Fax)
---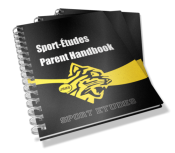 | | |
| --- | --- |
| Sport-Études | |
APPLICATION PROCEDURE FOR CANDIDATES WISHING TO JOIN SPORT-ÉTUDES
IN GRADE 8, 9, 10 or 11 for the 2016-2017 school year:
Applications accepted as of February 1st, 2016.

Application can be mailed or handed in at the school reception (emailing should be avoided because of the size of the file to be sent).
Please provide the following documents:
The application form

The most recent report card

The final report card from two previous completed school years

An academic recommendation letter. (An academic recommendation letter is a letter written by a teacher who will shed additional light as to what type of students the applicant is; a letter that will provide information that cannot be included on a report card, for example: student's personality, work habits, respect, etc.)
Acceptance into the program will be communicated by email to the parents of the applicants.
Program
The Sport-Études program was launched at John Rennie High School in the 2000-2001 school year. The Sport Federations involved have concluded protocols with the Lester B. Pearson School Board and John Rennie High School, local clubs and associations, and Le Ministère de l'Éducation et Enseignement supérieur (MEES). Entrance criteria and practice requirements are set by the individual federations.
To be eligible for the John Rennie Sport-Études program, athletes must be connected with one of the recognized Sports Federations. Further information on the Provincial Sport-Études program can be found at the MEES website.
Sport-Études Programs
| | | |
| --- | --- | --- |
| Golf | Association des Golfeurs Professionnels du Québec | David Hill |
Sport Concentration
John Rennie also offers a concentration program in other sports. Provincial federations have no protocols with the Lester B. Pearson School Board and these sport partners. They are regulated by a local agreement between John Rennie High School and the local sport partner. Students in these sports enjoy the same timetable and academic advantages as those students in recognized sports. Students enrolled in the concentration component must also meet criteria respecting level of ability and level of training.
Sport Concentration Programs
Academic Organization for Sport-Études and Sport Concentration
This is an immersion program. All courses are covered within 67% of the normal time allotment within the normal student time table. (Example: English will be taught 4 days out of a 6 day cycle, instead of 6 out of 6.)

There are 4 academic periods per day. Periods are 50 minutes long.

Classes begin at 8:10 am, and end at 12:00 pm.

Pedagogical support will be available from:
7:30 - 8:00 am and
12:50 - *1:50 pm
* Please note that ALL Sport-Études and Sport Concentration students must leave
John Rennie High School by 2:00 pm.
Pedagogical Support Measures for Sport-Études and Sport Concentration
Pedagogical Support (available before and after class):

Formal study sessions staffed by Sport-Études teachers who are available to answer questions, administer tests, review material, help students prepare for up-coming assessments or catch up after absences due to competition.

A place where students involved in group projects can also meet to work together.

Tracking of student academic progress (i.e. homework assignments, tests) and regular feedback to students on the evaluation of their work. When academic performance falls below an acceptable level, parents will be notified and a plan for recuperation proposed.

Regular liaison between teachers and coaches to evaluate whether the balance between academic and athletic demands are being met.

Each student will have an email address to communicate with teachers.

Academic counselling services are available.
---
The Lester B. Pearson School Board est une commission scolaire anglophone. Pour fréquenter une école dans une commission scolaire anglophone, un élève doit posséder un certificat d'éligibilité attribué par le Ministère de l'Éducation, Loisirs et Sports. Si vous ne possédez pas ce certificat et êtes toujours intéressé par un programme Sport-études, nous vous invitons à communiquer avec Annie Fiola à École des Sources, à Dollard-des-Ormeaux.
Ministère de l'Éducation et Enseignement supérieur (MEES)