TOGETHER, REACHING FOR EXCELLENCE
2016-2017
February 2017
Honouring Black History Month at JRHS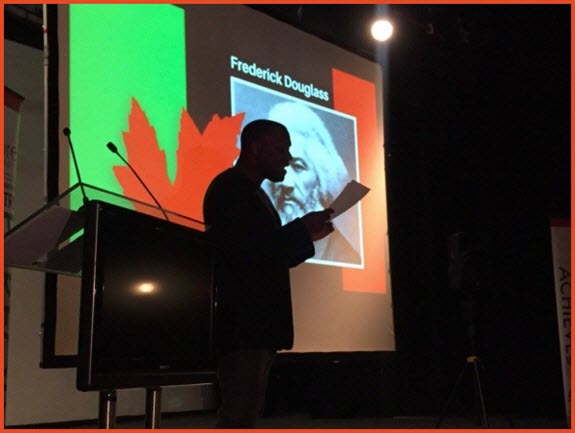 Bees Keep on Giving
J.-F. Pépin
Resource News
M. Edwards
Tree Plantation @ JRHS
J.-F. Pépin
Leadership News
M. Natcheva
Message from Governing Board
L. Roberts
November 2016
JRHS GLEE wins 3

rd

prize!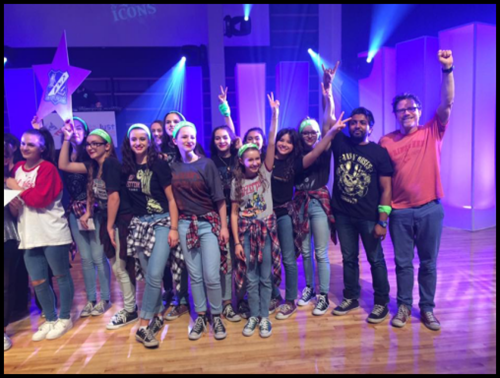 Photo credit: R. Wilson
October 31, 2016
JRHS Admin Team
October 24, 2016
Caitlin Mc Callar
Winner of the Open House Draw
with Vice Principal Ms. Assouline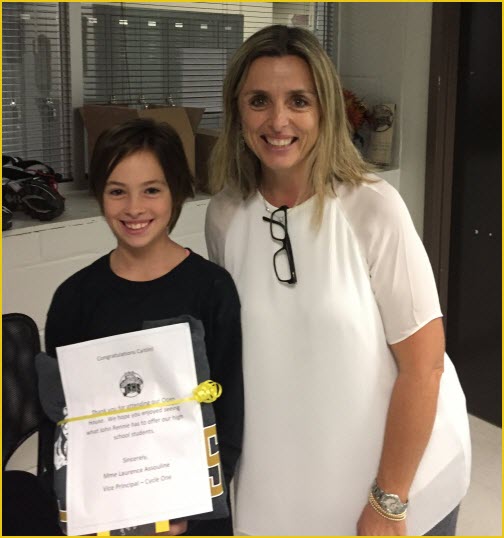 October 17, 2016

JRHS 15th Annual Dans La Rue Food Drive

THANK YOU

for your donations!

Please click on images for larger view
---
2015-2016
February 2016
DANS LA RUE
RESOURCE SOCK DRIVE

In an effort to help other teenagers, this February the Special Needs students at John Rennie High School held a sock-drive fundraiser for the worthy organization Dans La Rue. With the goal of gathering 1000 pairs of socks, the students advertised with colorful signs, made appeals on the morning announcements, and included daily visits to classrooms to collect and encourage their fellow classmates to donate. As added incentive, and to add a sense of fun, the prize of a pizza lunch was awarded to the class that contributed the most pairs to the drive. As well, friends in the surrounding community supported the cause with cash gifts, and additional pairs of socks.

This project was a success on many levels, as in order to give back to the community the Special Needs students learned many valuable life lessons. They had to work as a team, agree on, organize, and carry out a plan in order to obtain a collective objective. The positive response that they received from the student body helped build their self-confidence, and reinforced their feeling of being accepted as a valuable part of the John Rennie family.

At final tally, the students surpassed their original goal, having collected over 1300 pairs of socks, and $950.00 in monetary gifts for Dans La Rue. The true gift however, was confirming that kindness and inclusion are an integral part of John Rennie.

"Every act of kindness grows the spirit, and strengthens the soul."

-Unknown

Margo Edwards
Please click on images for larger view

Resource students saying Thank you to the school community
Resource students starting to receive many socks
Ms. S. Panayotidis and Resource enjoying their pizza lunch
---
December 2015
GOOD JOB to Renniessance who organized and coordinated this year's coffee drive! This will ALL be presented to Sheila Woodhouse, director of Nazareth House, on Friday @ 9:15am in the Great Hall. Thank you all for your generosity!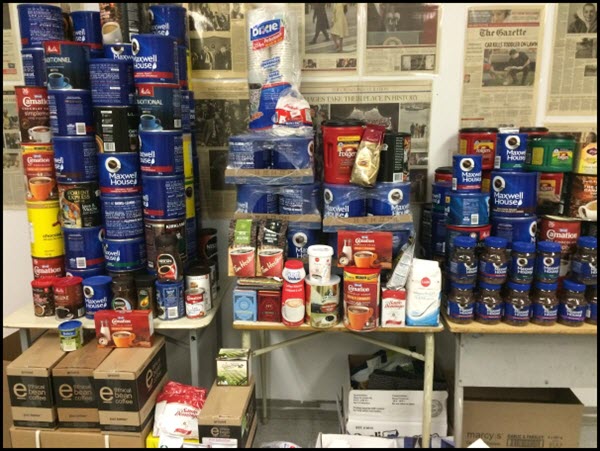 2014-2015
August 2014
---
2013-2014
John Rennie students mark school board anniversary in an interesting way
Click here for video on the Montreal Gazette West Island website.
Muscular Dystrophy Walk
This walk took place on Saturday, May 31, 2014. Time was from 10:00 a.m. till 1:00 p.m.
The goal was to raise money for services and research to aid people who are affected by neuromuscular disease such as "Duchenne " Muscular Dystrophy which weakens the muscles. As the patient gets older, their strength fades.
My team, the "Duchenne Killers", came in third for total raised; my team was able to raise $2410.00 in two short weeks! Our team consisted of 12 people. John Rennie was represented by Tammy Holland (Planning Room Tech) Mrs. Edwards (Special Education Technician) Gerald Godfrey (Aide) Dan O'Connor (Aide) as well as Bradley Heaven (Grade 10 student). We had a blast meeting new people and learning more about the disease. Everyone was beaming with pride.
- Robert
Please click on images for larger view
---
Robo-Junior Competition
John Rennie High School hosted 2014 RoboGames as part of the 12th edition of Robo-Junior competition on April 25-26.
Twenty two (22) schools participated in the two day event with a total of eighty two (82) teams involved. John Rennie junior students proved their worth placing 2nd as finalist (Silver) in the Robo-Soccer Challenge. The senior team won 3rd place as finalist (Bronze) in the Search & Rescue Challenge. A great deal of fun was had by all the participants in this exciting 21st century learning environment.
We look forward to hosting the event in 2015 at JRHS.
Junior Team present:

Tyler Tschunitz
Tyler Nickson
Brendan Tsao
Tyler Nacke
Allsion Legget
Thomas Schamerhorn
Senior Team:

Tyler Briggs
Jeremie Davies
Liam O'Connor
James Wright
Trevon Choo-Foo
Armando Mancino
Manpreet Sidhu