TOGETHER, REACHING FOR EXCELLENCE
FAQ
FAQ for Incoming Grade Six Students
---
---
---
---
---
---
---
---
---
---
---
---
---
---
---
---
---
---
---
---
As Cycle I students, you CANNOT go home for lunch or leave the school grounds. You are allowed to hang out outside on the field and on campus.
---
21. When can you leave the school grounds for lunch?
Starting in Secondary III, you will be allowed to leave the school grounds for lunch. However, if your parents want to take you out for a lunch for a special occasion, you can bring in a note, sign out and go out for lunch on that day.
---
22. Are there any activities outside of sports?
Yes, John Rennie is known for its Student Life. You can be a part of Student Council simply by participating and attending all meetings. You can volunteer to work in the school store, volunteer for community service etc..
---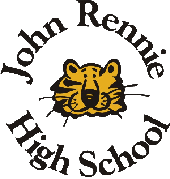 This FAQ is brought to you by student representatives and administration